Thrift 2 Gift was created to be a funding model for non-profits who aid families and children and, in connection with their mission, is proud to partner with North Carolina Football Club to create more opportunities for local youth players to have access to the game of soccer and the important life skills that children can develop by participating in the sport.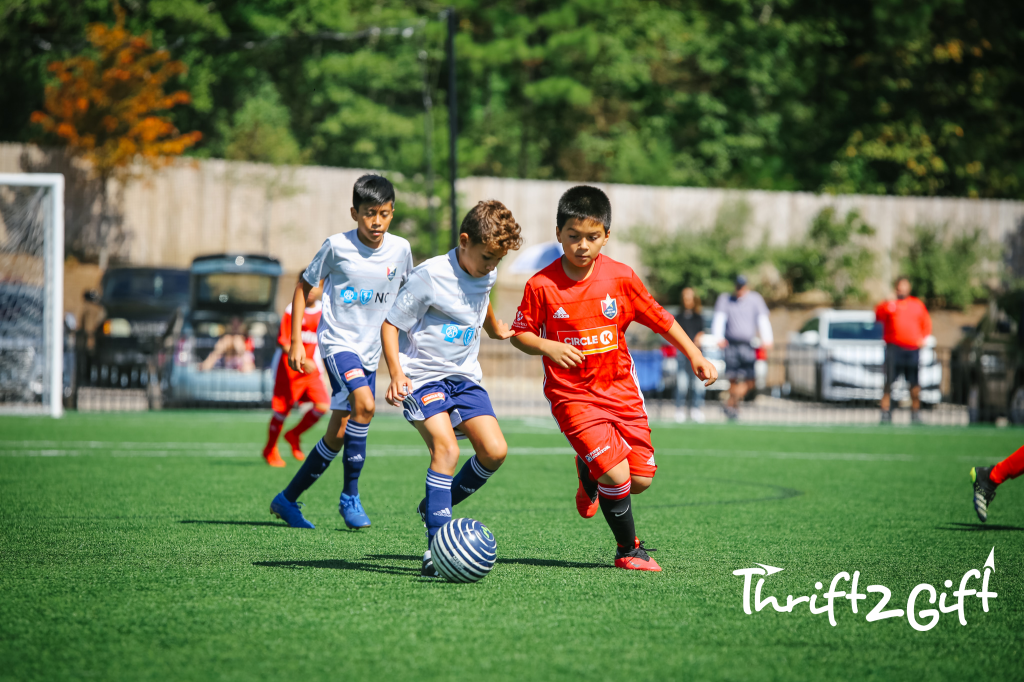 Funds raised through the Thrift 2 Gift campaign will support NCFC Youth and their efforts to open up the game to all youth who want to play through financial aid. NCFC Youth offers financial aid to qualifying players and families who are facing temporary or extreme financial hardship at any level of play. Each year, NCFC Youth distributes more than $350,000 in financial aid, ensuring any kid in our community who wants to play has the opportunity to do so.
1. Thrift 2 Gift and NCFC will partner for a month-long fundraising campaign from August 8th – September 5th benefiting the NCFC Youth Financial Aid Fund.
2. Throughout the duration of the campaign all proceeds from in-store sales will go towards the goal of funding fifty (50) youth soccer scholarships equaling a $10,000.00 donation
3. There are three (3) ways that fans can support the campaign:
Make a purchase at Thrift-2-Gift
Make a monetary or in-kind donation to Thrift-2-Gift
Amplify the campaign on social media and invite others to support it
4. The main in-store initiative for fans will be the opportunity to purchase one of twenty (20) "Mystery Bags" per week that will be on sale at Thrift 2 Gift from 8/8 – 9/5. A curated selection of NC Courage and NCFC apparel including game-worn jerseys, retro apparel, and signed merchandise items will be placed in eighty-one (81) sealed bags that will be available for purchase at $100, $50, and $25/each. Fans interested in purchasing the bags will have to go to Thrift 2 Gift and reference the campaign at the register/main counter.