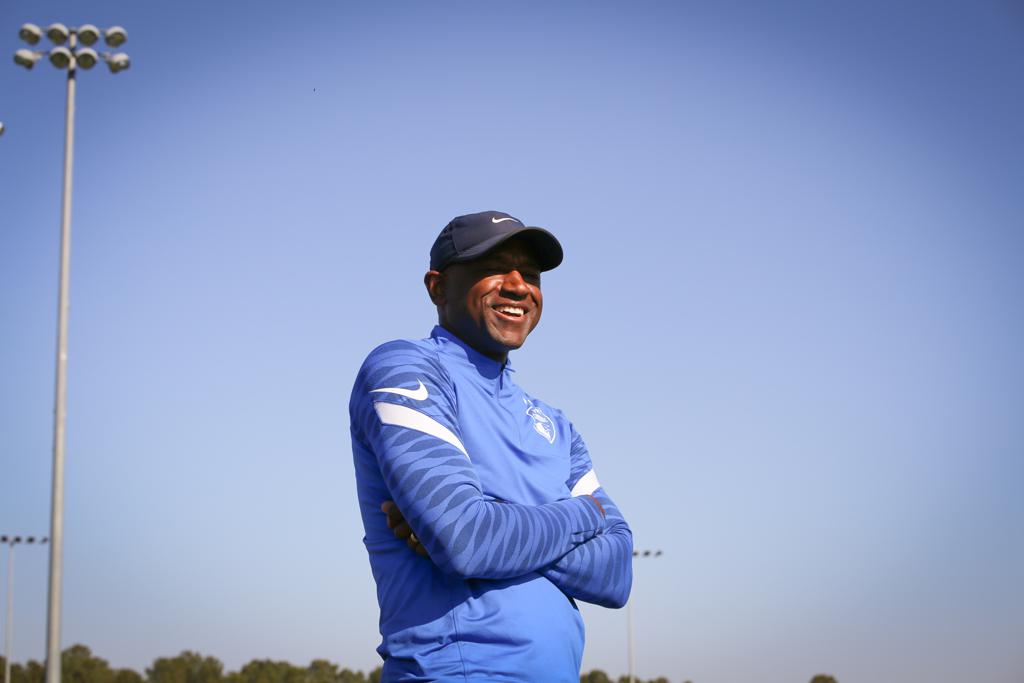 COURAGE VOLUNTEER ASSISTANT COACH AND NCFC YOUTH GIRLS ACADEMY ASSISTANT DIRECTOR TO LEAD THE INAUGURAL SEASON
The North Carolina Football Club today announced Willie Davis as Head Coach of the NC Courage U23s ahead of their inaugural season in the United Soccer League (USL) W League. The announcement comes on the heels of the North Carolina Football Club's expansion into the W League.
"We are fortunate to have an exemplary professional NWSL team like the NC Courage, as well as a top youth program in NC Courage Academy to continue our overall pathway for women soccer players in this area," said Davis. "All and all, the NC Courage standard has been a benchmark for the women's game, and we plan to continue that trend with our newly formed U23 W-League Courage team. We always strive to achieve standards of excellence at both the youth and senior women's team levels, with the hope that we have programs that our players, families, and staff are honored to be part of, and that's our plan for the U23 team as well."
NC Courage U23 W League team will be operated in partnership with the NC Courage and will participate in the South Atlantic Division, which includes six total clubs across North Carolina and South Carolina. The team will compete in a 10-week season that kicks off in May, with all home games taking place at WakeMed Soccer Park. The roster will be composed of mostly NC Courage Academy players and collegiate players with ties to the NC Courage Academy and NCFC Youth. To view the latest USL W League schedule, click here.
Davis brings a wealth of knowledge to the U23 Courage team having coached at both the youth and collegiate level. During his time with the Franklin Pierce University men's team, helped lead the team to the DII NCAA National Finals in 2005 and 2007, winning the title that year. Davis then went on to coach with the Louisiana State University Tigers women's team from 2009 – 2011. In addition to his collegiate career, Davis has more than 20 years of experience coaching at the youth level.
In his five years with NCFC Youth, Davis has been involved in the highest levels of youth soccer with the Girls ECNL (coming to Raleigh N.C. to take over the girls NCFC ECNL Directors role from 2017-2019) and NC Courage Academy programs (2020-present).
During the inaugural season, Davis will be supported by Emma Thomson (NC Courage First Team Assistant Coach), Ashley Williams (NCFC Youth ECNL Coach) and Wezley Barnard (NCFC Youth Director of Goalkeeping).
More information on team tryout and invite selection will be released later this spring. For inquiries or questions, email Willie.Davis@NCFCYouth.com.
About the USL W League
The USL W League is a pre-professional women's soccer league dedicated to creating a national platform to increase opportunity, gender equity, and career development on and off the field. With 43 teams from 20 different states prepared to participate in this summer's inaugural season, elite women's soccer players will have the opportunity to train in a competitive environment and be part of a stronger pipeline between college and professional soccer.