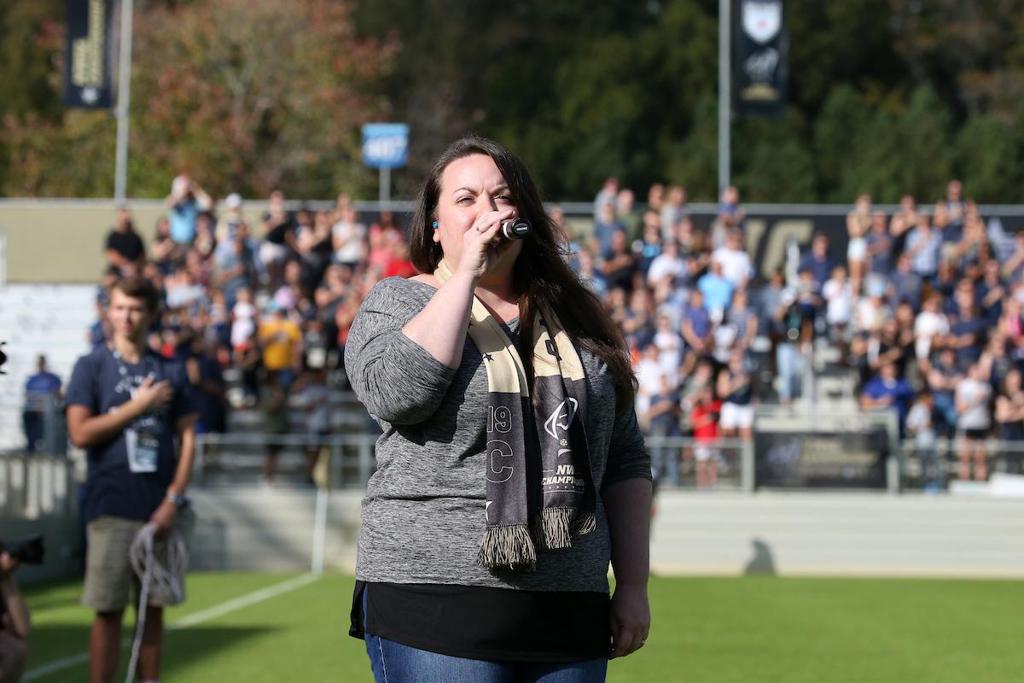 The North Carolina Football Club is holding auditions for National Anthem singers for the North Carolina FC and North Carolina Courage 2022 season. The National Anthem is sung before each home match at WakeMed Soccer Park. Solo acts or groups are encouraged to audition.
All ages are welcome to submit an application. Instrumentalists can also apply. The audition order will be determined on a first-come, first-serve basis.
Those interested in the opportunity can apply by emailing a video or audio clip singing the National Anthem to info@northcarolinafc.com. Applications will be accepted through March 10. Further instruction will be provided once the audition clip has been received.