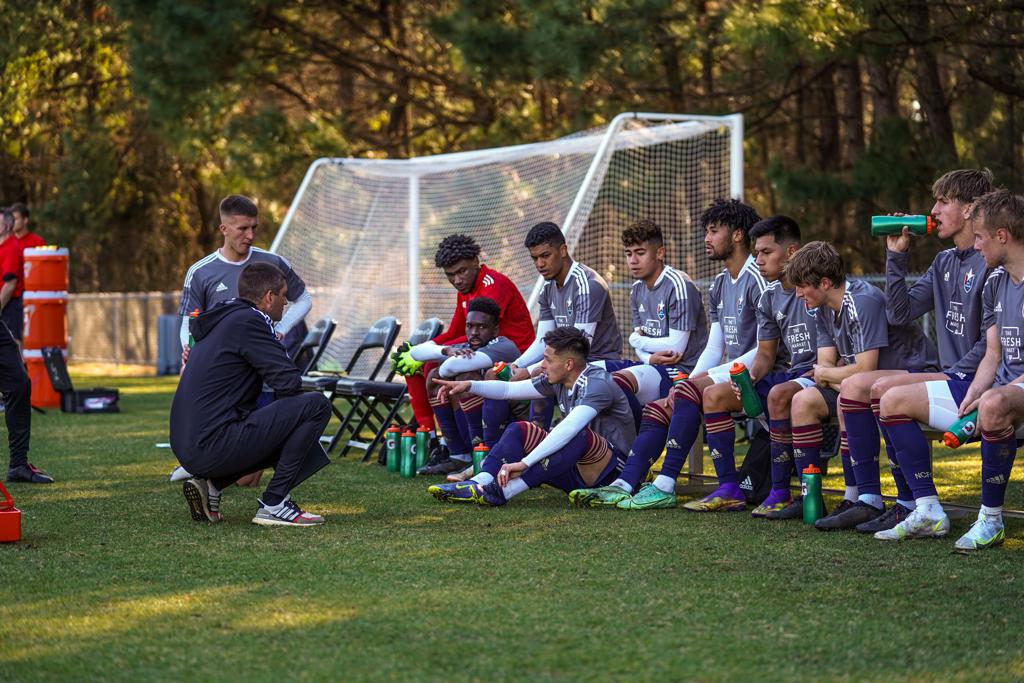 North Carolina FC will host two preseason matches that will be open to the public and to the media, the club announced today.
On Wednesday, March 9, the squad will host Columbus Crew MLSNext Pro at 1 p.m. ET on Field 6 at WakeMed Soccer Park. Later, on Saturday, March 19, NCFC will host the Richmond Kickers at 2 p.m. ET on Field 6 at WakeMed Soccer Park. Fans in attendance at these preseason matches will be required to sit or stand outside of the fenced area while viewing the competition. Masks are not required.
Head Coach John Bradford will be available to the media at the conclusion of each of these preseason games, as well as two players to be determined following the match. Due to these press conferences being held in person, media members are required to wear a mask while interacting with coaches and players.
Media members can RSVP to Hannah Martin at hmartin@northcarolinafc.com or to Megan O'Keefe at mokeefe@northcarolinafc.com.
Open Preseason Match Schedule:
Wednesday, March 9 at 1 p.m. ET vs. Columbus Crew MLSNext Pro @ WakeMed Soccer Park Field 6
Saturday, March 19 at 2 p.m. ET vs. Richmond Kickers @ WakeMed Soccer Park Field 6