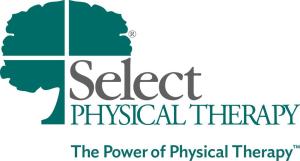 Instrument-assisted soft tissue mobilization (IASTM) is a physical therapy technique similar to a standard massage, but involves specialized instruments in place of a physical therapist's hands. Select Physical Therapy therapists use different tools to target a specific layer of soft tissue, helping to relieve stiffness and improve range of motion. This allows patients to perform exercises physical therapists recommend to strengthen the injured area, which promotes healing and restoring normal function. Official Physical Therapy Partner of NCFC/Courage.
To learn more, visit:
SPT- https://www.selectphysicaltherapy.com/services/specialty-services/iastm/?utm_source=social&utm_medium=generaluse_IASTM&utm_campaign=sports_2021
---
Have you been sidelined from an injury? Have you not known how to start your recovery? Or have you had questions as to how to get back into your sport? Athletic Trainers can help!
Athletic Trainers are health care professionals who specialize in the prevention, assessment, treatment, and rehabilitation of musculoskeletal injuries. Athletic trainers can be found in high schools and colleges, corporations, industrial, professional sports, the military, performing arts and clinics, hospitals and physicians offices. Select Physical Therapy is proud to support athletic trainers, and to provide the athletic trainers for the NCFC and the NC Courage.
If you have questions about Select Physical Therapy, or to find out about more about athletic training and the services they provide- please contact Caitlin O'Connor, Area Sports Medicine Coordinator for Select Physical Therapy at cboconnor@selectmedical.com
#ATsImpactHealthCareThroughAction.