We're excited to host you at our Juneteenth festival on June 18th from 4:30 – 6:30 pm! In partnership with Our Stop Shop, an award-winning, female-led Black economic empowerment company based in Durham, NC, we'll have exhibitors, entertainment, and food and beverages at the festival. The festival is free and open to the public. We encourage you to attend the NCFC match after the festival against our in-state rival the Charlotte Independence.
Parking for the festival and NCFC game is $10 and can be purchased ahead of time online or paid in cash onsite the day of the event. A portion of the parking proceeds will be donated to our community partners.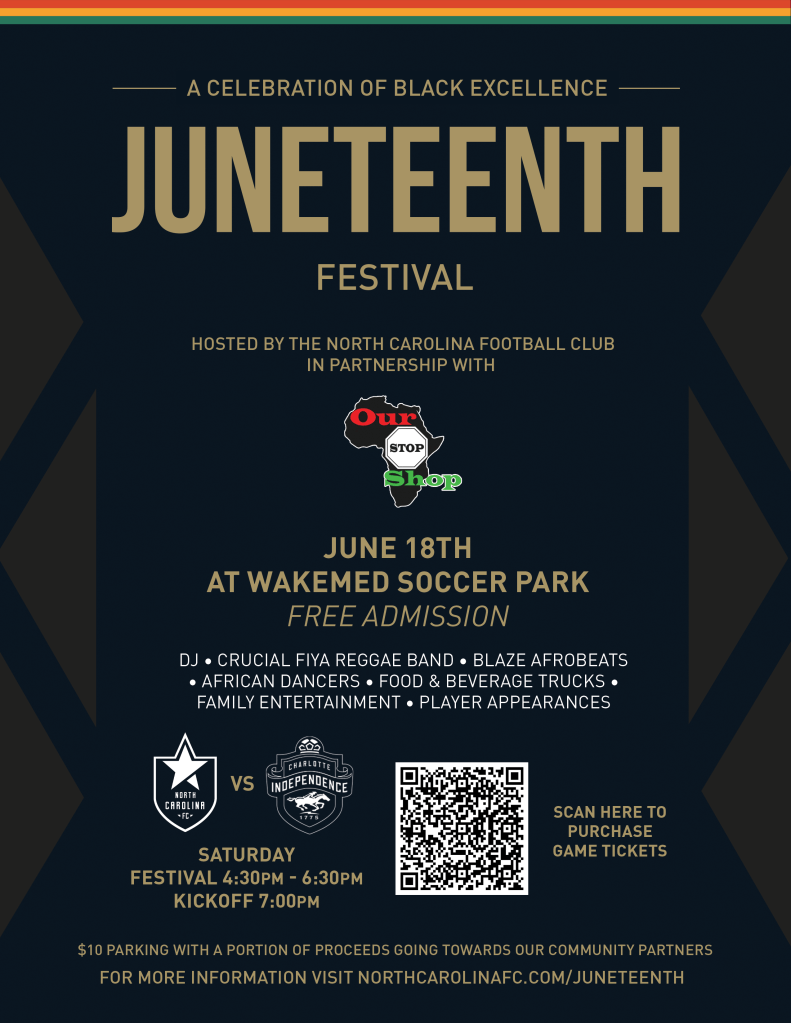 The festival will be located at WakeMed Soccer Park, Soccer Park Drive, Cary, NC. Please see the below map for the specific festival location.