Nic Platter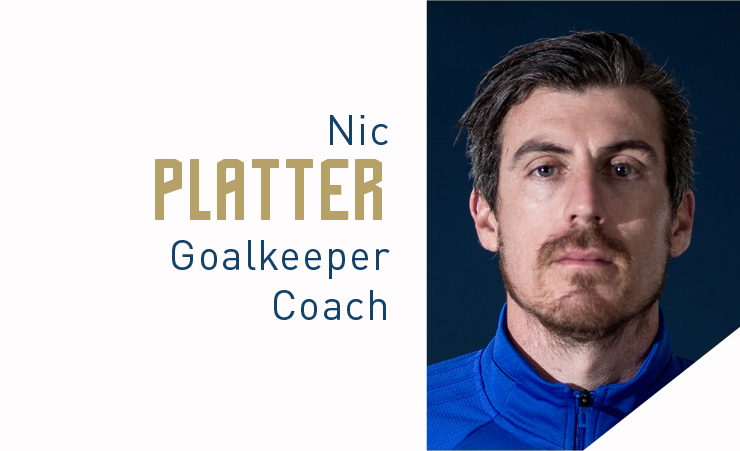 Nic Platter signed as a goalkeeper coach for now North Carolina FC on March of 2012. Platter was the former Fort Lauderdale Strikers goalkeeper. Platter played for the then Carolina RailHawks in the 2010 season, logging 900 minutes in 10 matches.
Platter played collegiate soccer at the University of California, Davis, where he is still considered one of the best goalkeepers in the university's history. Upon graduation, he played one season with the Sacramento Knights in the National Premier Soccer League. He then played for Minnesota Thunder from 2005-2009 and logged 1,620 minutes in 18 games played.
Platter plays an instrumental role for North Carolina FC. He doubles as the goalkeeper coach and works with the younger goalkeepers of the U-23 team.