Dewan Bader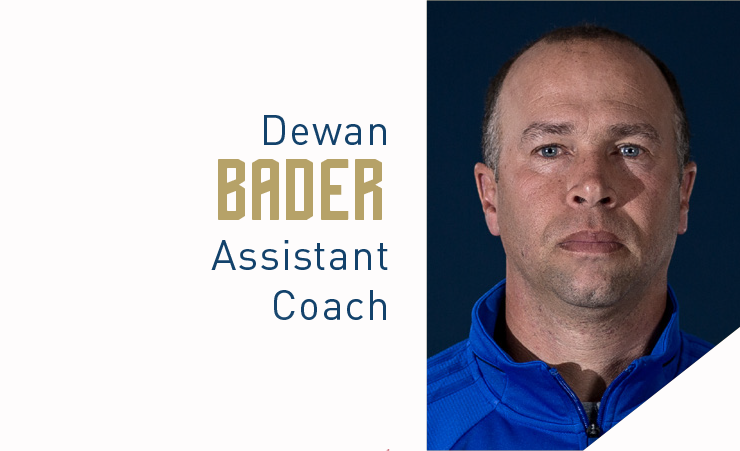 Dewan Bader enters his seventh year as assistant coach for North Carolina and head coach of the NCFC's U-23's (nine overall). He is was previosuly the director of coaching for Triangle Futbol Club, where he oversaw all programs in the 60-team organization. Bader has also worked with the U-23 program for six years, where he coached the 2011 and 2013 teams to the USASA National Championship.
Bader had a remarkable indoor and outdoor soccer career, winning three indoor and one outdoor championships. While in high school, Bader was an All-State and Parade Magazine High School All- American his senior season. Upon graduation, he attended North Carolina State University and played for the Wolfpack from 1989-1992, where he won an ACC Championship. Bader also made a College Cup appearance. He then spent the next two years playing for the Raleigh Flyers of the USISL.
Bader complemented his outdoor career by playing indoor soccer and was part of several successful indoor soccer teams including NPSL Champions Cleveland Crunch, 1996 USISL National Semi-finalists Wilmington Hammerheads and 2003, 2004 MISL Champion Baltimore Blast. Bader was also a member of the United States National Futsal Team from 2000-2004.
Throughout the years, Bader has served as a scout for MLS' New York Red Bull, Chicago Fire and the U-20 USMNT. In 2014, he served as an assistant coach for the U-20 USMNT and the US Developement Academy.